Film stars took a backseat in Jharkhand elections
By Nityanand Shukla, IANS
Thursday, December 17, 2009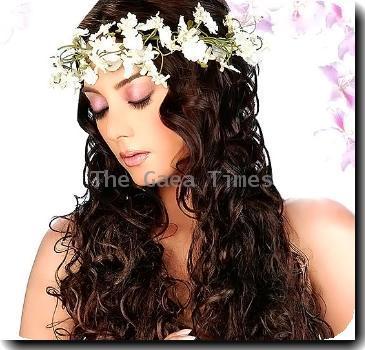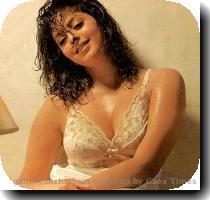 RANCHI - This was one election where movie stars took a back seat compared to seasoned politicians. Political parties in Jharkhand felt that actors do not necessarily fetch votes.
As Jharkhand voted for the fifth and final round to elect a new assembly Friday, political activists said that film stars no doubt attract crowds but their presence is no guarantee for victory. In the Lok Sabha elections of April-May, all political parties took the help of film stars to win what was undoubtedly a tough electoral contest.
Actors who then campaigned for the Congress included Poonam Dhillon, Nagma, Kunika and Minissha Lamba. Hema Malini and Shatrughan Sinha were the prime attractions for the Bharatiya Janata Party (BJP).
Serena Jaitely campaigned for the Jharkhand Vikas Morcha-Prajantantrik (JVM-P).
But the number of stars dropped drastically as the staggered assembly elections took place.
Only Nagma sought votes for the Congress, that too only for two of the five phases. Shatrughhan Sinha campaigned for the BJP, but BJP sources pointed out that he was there in the capacity of a BJP MP, not an actor.
The Jharkhand assembly battle witnessed scores of national level leaders campaigning all across the state.
Among these were the chief ministers of Gujarat, Chhattisgarh, Bihar, Uttar Pradesh, Haryana, Maharashtra and Jammu and Kashmir.
Other leading political guns included Congress president Sonia Gandhi, BJP president Rajnath Singh, JD-U star Sharad Yadav, Jharkhand Mukti Morcha (JMM) head Shibu Soren, Rashtriya Janata Dal (RJD) leader Lalu Prasad and Lok Janshakti Party (LJP) leader Ramvilas Paswan.
The others who toured Jharkhand were Congress leaders Rahul Gandhi, Digvijay Singh, Pranab Mukherjee, Ambika Soni, Jatin Prasad, Ajay Maken and Salman Khurseed.
The BJP leading lights who campaigned were Sushma Swaraj, Arun Jaitley and M. Venkaiah Naidu.
"In assembly polls local issues dominate. This time candidates did not demand film stars. The local leaders were able to understand the issues and communicate with voters," Shailesh Sinha, the BJP's Jharkhand unit general secretary, told IANS.
Hema Malini was missing in the assembly polls. She had campaigned in the Lok Sabha elections.
Said one BJP leader: "Our party is focussing on basic issues concerning the people. Film stars cannot communicate the way our leaders can."
The lone Congress star campaigner Nagma left Jharkhand after facing embarrassment when mediapersons quizzed her about prices of potatoes and other vegetables.
Nagma failed to answer the questions. In no time, she left Jharkhand, a state where more than half the population is classified as living "Below Poverty Line" (BPL).
(Nityanand Shukla can be contacted at nityanand.s@ians.in)