Shatner Sick Of Star Trek Feuds
By WENN
Tuesday, December 1, 2009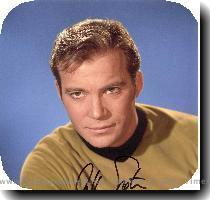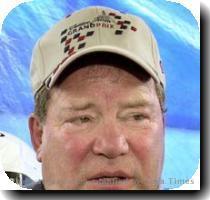 WILLIAM SHATNER has given up trying to make peace with his "bitter" former STAR TREK co-stars - insisting "nothing seems to work".
The 78-year-old, who shot to fame as Captain Kirk on the original 1960s show, admits his memories of the series have been marred by bitter feuds with former castmates.
Shatner admitted he was hurt after former co-star George Takei failed to invite him to his wedding to longtime partner Brad Altman last year (08). Meanwhile, Shatner reached a gentleman's agreement with Leonard Nimoy never to talk Trek in order to salvage their friendship.
But the star insists most of his efforts to mend relationships have been in vain, and he's finished trying to be friends with his former colleagues.
He tells the New York Post, "I've asked them (my co-stars) numerous times to see if I can assuage their bitterness. I don't know what their problem is, quite frankly, so I've given up on trying to make it better. I don't like any ill-feeling, and if there was something I could do to correct it I would. But nothing seems to work."