I've become a little action whore, says 'Avatar' star Zoe Saldana
By ANI
Wednesday, November 25, 2009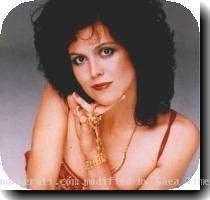 WASHINGTON - Avatar actress Zoe Saldana insists she loves doing action roles.
The 31-year-old star, who has become the reigning queen of sci-fi blockbusters with J.J. Abrams' reboot of Star Trek and is a part of upcoming action-packed film Avatar, insists she has turned into an action whore.
"I've become a little action whore," Details magazine quoted Saldana as saying.
"I've always gravitated toward the Sigourney Weavers, the fucking Linda Hamiltons, the Angelina Jolies.
"I just love strong women that are in tune with their bodies-that don't just use their bodies as sex tools. I'm very dominant-feisty. I'm not a man-hater, just a very proud woman," she added. (ANI)