J Lo laughs off 'bum-flashing' stage stumble
By ANI
Tuesday, November 24, 2009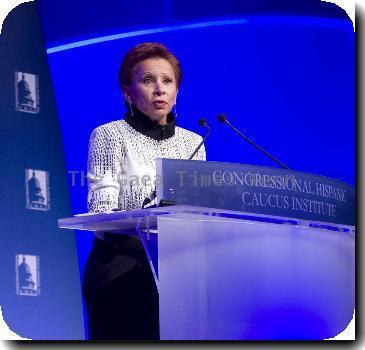 WASHINGTON - Jennifer Lopez has laughed off her embarrassing 'rear-flashing' onstage stumble at the American Music Awards, claiming that it was part of her choreographed routine.
The 'Maid in Manhattan' star made her performance comeback on Sunday night (22Nov09), singing Louboutins from her new album 'Love?', but slipped up during a misstep at the Nokia Theatre in Los Angeles.
After strutting onto a stage converted into a boxing ring in a robe and gloves, Lopez gyrated with male dancers.
However, much to her misfortune, when the singer climbed onto a human pyramid of half-naked performers and jumped down, she slipped backwards onto her bottom, flashing a glimpse of her underwear.
But being a pro, Lopez swiftly leaped to her feet and carried on her performance.
And when asked about the blunder during a radio interview on Monday morning, Lopez had already forgotten about it.
"Did I trip a little bit…? I don't even remember. I meant to do that… It was part of the choreography," Contactmusic quoted her as saying jokingly.
And she chuckled as she called on her critics to remember how well she recovered from the mishap.
"The measure of things is not what happens when you fall, it's how you handle it when you fall," she said. (ANI)