Taylor Swift dominates American Music Awards
By ANI
Monday, November 23, 2009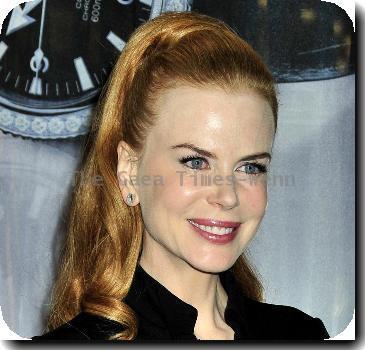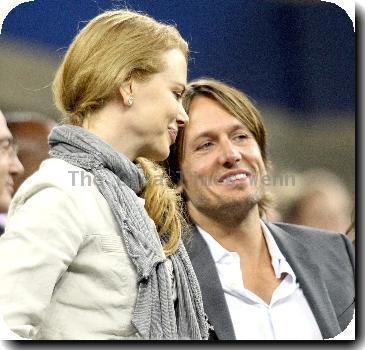 WASHINGTON - Country singer Taylor Swift dominated the American Music Awards by scooping five awards including the Artist of the Year.
The 19-year-old singer won the coveted Artist of the Year award along with Favourite Pop/Rock Female, Favourite Country Female and Favourite Adult Contemporary Artist.
Her album Fearless was also named Favourite Country Music Album.
King of Pop Michael Jackson was posthumously awarded Favourite Soul/R and B Male and Favourite Pop/Rock Male.
His Number Ones album won the Favourite Pop and Favourite Soul/R and B Album awards.
Singer Jay-Z took away Favourite Rap/Hip Hop Male and Favourite Rap/Hop Album awards, while his wife Beyonce claimed the Favourite Soul/R and B Female award.
Keith Urban won Favourite Country Male Artist, and dedicated the award to his wife Nicole Kidman and daughter Sunday.
"To my wife, I love you so much baby girl. This is for you and Sunday," Contactmusic quoted him as saying.
The list of AMA winners is as follows:
Favourite Pop/Rock Band/Duo/Group - The Black Eyed Peas Favourite Country duo/band - Rascal Flatts (fourth year in a row) Favourite Pop/Rock Female - Taylor Swift Favourite Alternative Rock - Green Day Favourite Soul/R and B Male - Michael Jackson Favourite Country Male Artist - Keith Urban Favourite Soul/R and B Female - Beyonce Breakthrough Artist Awards - Gloriana (beating King Cudi, Lady GaGa, Keri Hilson)
International Award of Excellence - Whitney Houston
Favourite Country Female - Taylor Swift
Favourite Pop/Rock Male Artist - Michael Jackson
Artist of the Year - Taylor Swift
Favourite Pop/Rock Album - Michael Jackson, Number ones
Favourite Country Music Album - Taylor Swift, Fearless
Favourite Rap/Hip Hop Album - The Blueprint 3, Jay-Z
Favourite Soul/R and B Band, Duo or Group - The Black Eyed Peas
Favourite Soul/R and B Album - Michael Jackson, Number Ones
Favourite Soundtrack - Twilight
Favourite Adult Contemporary Artist - Taylor Swift
Favourite Latin Music Artist - Aventura
Favourite Contemporary Inspirational Artist - Mary Mary (ANI)