Goldie Hawn's Varanasi trip spiritual or professional?
By IANS
Sunday, November 8, 2009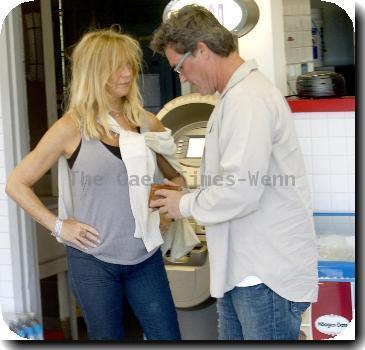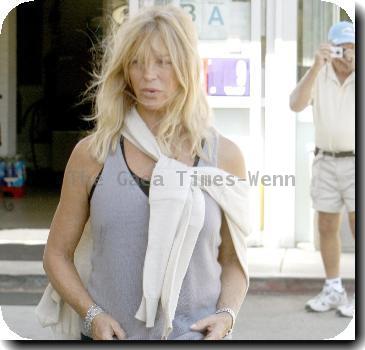 VARANASI - Popular Hollywood star Goldie Hawn's arrival on a two-day visit here Saturday has sparked off speculation whether the purpose was a spiritual visit to the city she had known for 27 years, or she has plans to shoot a film early next year.
Goldie made it a point to visit her spiritual guru Acharya Devki Nandan Shastri's ashram where she offered floral tributes on his portrait. This was her first visit to the ashram after Shastri's death in June 2008.
According to Shastri's son Gokul, the actress had first met his father way back in 1982, after which she visited them at least five times.
"She regretted the fact that she was unable to be present at the last rites of my father, who had given her some lessons in Hindu spirituality and astrology," Gokul told IANS.
Hawn, who visited the city after a gap of five years, made the most of her stay. After offering her condolences, the 63-year-old Hollywood actress-turned-director went about the ghats of Varanasi.
She spent the latter part of Saturday evening at the Dashwamedh Ghat, watching the famous "Ganga Arti" from a specially hired boat, standing with folded hands through the ritual.
Goldie was back on the banks of the Ganga Sunday, strolling down from one ghat' to the other, taking pictures and scribbling down notes.
Some locals she knew accompanied her.
While she declined to reveal whether she had plans to shoot a film in Varanasi, her companion is said to have told a local resident that she had in mind a story line about a New York widow coming down to Varanasi with her husband's ashes, only to lose the urn containing those last remains.
Goldie had shot to fame in the late 1960s and '70s for her memorable roles in "Cactus Flower", "Private Benjamin", "Wildcats", "Foul Play" and "First Wives Club", to name just a few.