Will Ms Sawant turn a producer
By SAMPURN
Saturday, September 26, 2009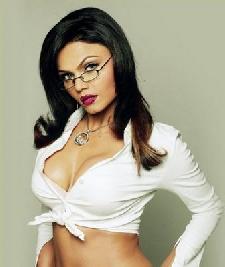 The buzz has come to us that item girl, Rakhi Sawant, the controversial queen is planning for another controversy to come in the limelight as she does always. But for this time she has chosen some other way to be in the frame.
There is a hum that Rakhi Sawant will soon be seen as a producer for a television serial. Its also heard that the serial will be on the similar lines of Kahaani Ghar Ghar Ki which aired on Star Plus, chirps the little birdie.
As we all know Rakhi is follower of Christianity and reads Bible. This must have been the inspiration for the show. Following Christianity can be the reason for the tentative title of her show which can be, The Holy Bible,
Another buzz is that her wish list of the actor includes B-town superstars like SRK, Salman and Hritik to act in her serial, though they will never accept the offer so this can be termed as another stunt by the item girl to become the media friendly, khabroo added.
Is it the making another soap cum drama queen on Indian television!!!
-Tejashree Bhopatkar/ Sampurn Media