Largest solar eclipses hits real and reel!
By SAMPURN
Thursday, July 23, 2009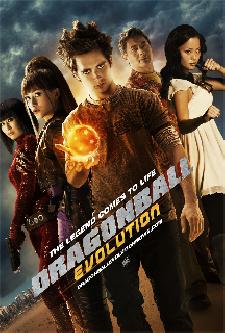 As the whole country watched the skies at longest solar eclipse of the 21st Century on Wednesday morning, interestingly we learn there is also a Hollywood movie that walks on similar lines!
20th Century Fox's forthcoming movie titled 'Dragonball Evolution' apparently revolves around the biggest solar eclipse which is going to occur and protagonist Goku who with friends, must race against time and the eclipsing blood moon to defend the EARTH against Evil.
Of course our real life phenomenon is not even close to the high intensity drama that goes in the movie, but we can't help notice the co-incidence of the two 'occurrences' that takes place near about the same time!
Dragonball Evolution which is to release in India on August 7th is based on the popular Japanese manga created by Akira Toriyama, whose work spawned best selling graphic novels, video games and a phenomenally successful television series. The film is produced by Stephen Chow.
But well the Indian connection doesn't seem to end just there! The movie also features elements like 'Om' and 'Namaste' in the film. Well talk about 'karmic' connection! - Sampurn Media