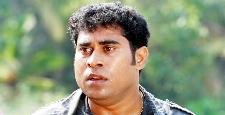 Many comedians have cashed in on their popularity and landed up doing lead roles in the films. But history suggests that these comedians never succeeded in the lead roles and in ended up no where. Looking at this history, it seems popular comedy star Suraj Venjaramoodu was also not signing in for lead roles being offered to him since a long time now. But now it looks like the actor has changed his mind as he has decided to work in the movie Duplicate to be directed by debutante Shibu Prabhakar. Amritha and Maithali will the lead actresses' in the flick. The film produced by Ajoy Sebastian under the banner of Scion International Film Factory is expected to hit the floors at the end of this month.
Noted Malayalam writer Akbar Kakkattil, who recently published 'Idam Porul Kalai', the Tamil biography of renowned Malayalam director Adoor Gopalakrishnan, has been chosen for the Sambasivan award instituted by the Kuwait-based cultural forum, Kala Kuwait. Instituted in memory of eminent 'Katha Prasangam' artist late V. Sambasivan, the award, comprising Rs. 20,000 and a citation, will be presented in a function in Kuwait in April. Akbar was selected for his outstanding contribution to Malayalam literature, the organizers said in a press release in Thiruvananthapuram on Thursday. His best-selling books are 'Aakaasathinte Athirukal', 'Naadaapuram', 'Oru Vaayanakkaariyude Aavalaathikal', 'School Dairy', 'Vadakkuninnoru Kudumba Vriththaantham', 'Dharmma Sangkadangngalude Rajavu', 'Cherriya Kathakal', 'Maayakkannan', 'Mruthyu Yogam', 'Sesham Screenil', 'Varu… Adoorilekku Pokaam' and 'Thiranjedutha Kathhakal'.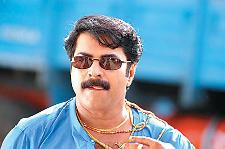 Mammootty fans were very happy when the superstar inaugurated his blog on the location of his new film Ee Pattanathil Bhootham at Thammanath near Kochi. Pretty soon 1436 fans started logging in to get close to their favourite actor and interact with him. But their dreams seems to be shattered since the actor has just written on his blog twice as he is not getting time due to his busy shooting schedule. His first blog article "Sambathvyavasthayude Rashtriam" came on January 1 and the second "Janadhipathyathinte thakkol" on January 6. Mammootty is known expressing his unbiased views on many socio-political activities in the state and we hope that the actor starts blogging again and bring a smile on his fans faces.