After the movie loosely based on Vikas Swarup's new novel 'Slumdog Millionaire' impressed the world and swept the Oscars, looks like another Indian author's book will be adapted soon.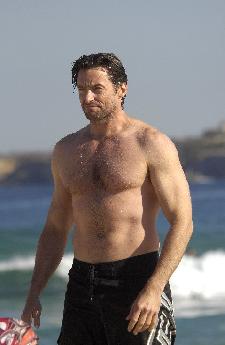 Hugh Jackman is now using Twitter for philanthrophic purposes, after last week's bungle when he renamed the Opera House the "Opera Center".
Early on Wednesday, the Wolverine star wrote on Twitter: "I will donate 100K to one individual's favorite non profit organization. Of course, you must convince me why by using 140 characters or less."
Since Jackman's call-out, responses have been posted at a rate of several per minute. Suggestions include Jackman giving the money to charities involved in homelessness, fighting disease, child welfare and in developing impoverished nations.
"It may be a PR stunt but at the end of the day a community organisation is going to get a significant amount of money that they wouldn't have otherwise got," said Philanthropy Australia CEO Gina Anderson.
"$100,000 is a large amount of money, he doesn't have to give it … it's fantastic."
Ms Anderson said the public pledge might also raise awareness for whatever charity received the donation.
"It's very important that people see others giving," she said.
"They might look at him (Jackman) and say 'Why is he giving money there, why is that important?' … it's a leadership role."
In a later tweet, Jackman wrote: "The more passion shown for your charity the better Get the support of your friends and teach them the importance of giving."
Ms Anderson described the evolution of Jackman's pledge on Twitter, where hundreds of responses were pouring in each hour, as "fascinating to watch".
Jackman has been aggressively using Twitter to promote his forthcoming flick 'X-Men Origins: Wolverine'. The actor got into trouble last week over his use of Twitter after he mispelled "harbor" and renamed one of his hometown's most famous icons the "Opera Center".
He later put the error down his message becoming "translated by someone American in my office" after he relayed it over the phone.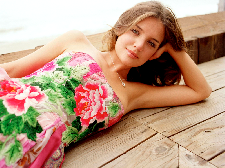 Tom Cruise's wife actress Katie Holmes is facing a period of grieving in her personal life.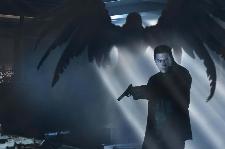 'Max Payne' fans are in for a treat as the top-selling, award winning videogame lends itslef to an equally exciting film titled 'Max Payne' starring Mark Wahlberg who plays an undercover cop fighting for his justice while uncovering plot-twists and twisted thugs in the gritty bowels of New York.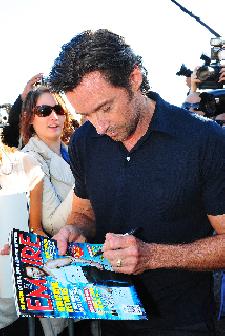 In a blaze of publicity, Hollywood heart throb Hugh Jackman zoomed in by helicopter and flying fox to an event to promote the latest X-Men movie, saying he was "heartbroken" that the film had been leaked on the Internet.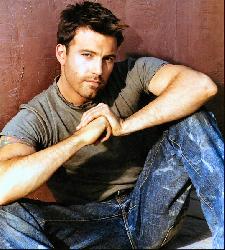 Teaching his daughter three-year-old Violet to swear in German made Ben Affleck's face go red. The actor had taken his daughter to a Mexican restaurant where the tot decided to spill both their meals on her dad's lap, prompting him to swear in German. Ben thought he'd avoided teaching her a bad word by cursing in a foreign language - only to watch Violet recite the phrase loudly to the horror of other diners.
Affleck tells contactmusic.com, "All the food is coming, spilling towards me. And I go, 'Shhhhh… and I turn it around and say 'sheisse'.
"Why I came up with that word, I don't know, I have not even been to Germany, but I guess that's a German swear word in my subconscious…
"I thought, 'I've averted disaster.' I look over at her and she says, 'What's sheisse? Why did you say sheisse?'
"I said, 'It's just a bad word, and we don't say that.' As soon as I told her it was a bad word, I was like, 'You idiot.'
"So she just goes, sheisse, sheisse, sheisse, sheisse, over and over again. It turned into a total nightmare for me. My daughter's swearing in German."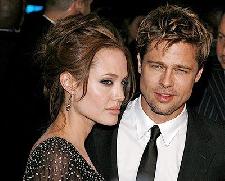 Angelina Jolie and Brad Pitt's relationship have had many a problem of late and the latest is that Pitt made things worse by meeting up with ex wife Jennifer Aniston.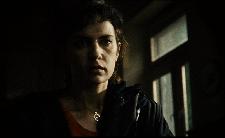 Nominated for the Golden Leopard at the 2007 Locarno International Film Festival and Winner of Silver Leopard Best Actor (Michele Venitucci), at the 2007 Locarno International Film Festival, 'Of Bounds' gives you the brutal facts about the big bad world of illegal fight clubs.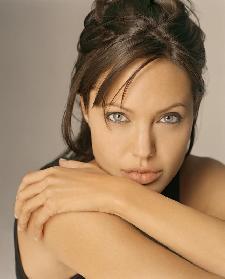 The recent rumours regarding Angelina Jolie collapsing on the set of her upcoming flick Salt has been denied by the movie bosses. The gorgeous actress is busy shooting for the flick in New York and the recently the rumours were going around of Angelina's ill health and her going unconscious while shooting, prompting internet gossips to speculate about the state of her health.
First Look : BRIDE WARS
Cast: Anne Hathway and Kate Hudson
Release Date: 24th April, 2009
His 'Da Vinci Code' and 'Angels and Demons' gave the world the chills and the thrills and became best sellers.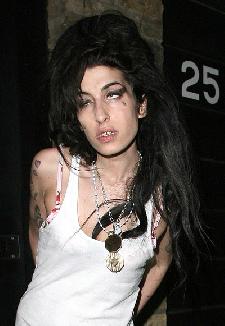 According to reports, Amy Winehouse who is currently enjoying time on the Caribbean Island of St Lucia is writing a book of poems about her career and tumultuous relationship with her estranged husband Blake Fielder-Civil. A source tells Britain's Daily Star, "Amy's been stimulated since living in St Lucia. She loves the chilled-out Caribbean atmosphere and has found it has encouraged her to write again. "Pete Doherty once told her that poetry was a good way to express yourself, so she thought writing a book of poems about her life would be a fine start."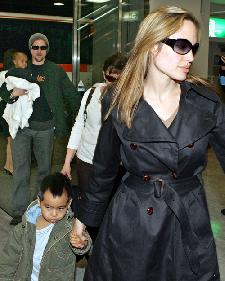 There's bad news for all Brangelina fans.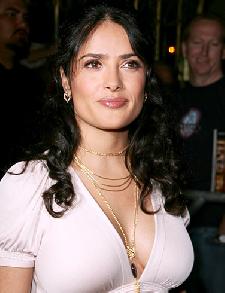 Salma Hayek has denied the reports that she is planning a second $2 million wedding, insisting its "ridiculous" to think she'd spend that sort of cash on her nuptials.
The gorgeous actress got married French businessman Francois-Henri Pinault quietly at City Hall in Paris on Valentine's Day (14Feb09) and she insists she has no plans for a lavish follow-up ceremony at the end of the month (Apr09).
Hayek tells People.com, "I think a wedding is about love, friends, family and fun. I think spending millions of dollars on a wedding is ridiculous and it has never been my dream. I would never do that."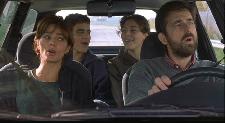 Sunday, April 5th at 1:30 pm at the Zenzi Lumière Film Club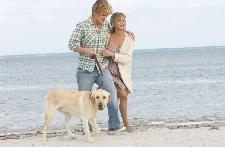 Movie: Marley and Me
Madonna has reportedly twisted her ankle after falling off a treadmill while she was doing exercise in Malawai as Kumbali lodge. Madonna over here is awaiting a hearing on Friday on whether she will be given permission from government to adopt four-year-old Mercy James. According to Britain's The Sun, a trek on the running machine turned nasty after she took a high-speed stumble. A worker at the lodge tells the publication, "There was a bang and she came suddenly flying off the back of the machine. She looked hurt."
We wish Madonna a quick recovery.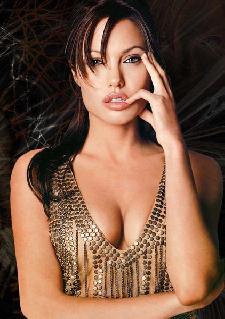 Angelina Jolie might have toned down her wild girl image after motherhood but she still has a long way to go before portraying homely images on screen.
Hindus have applauded surviving Beatles, Paul McCartney and Ringo Starr, for performing together Saturday at New York to raise money for promoting meditation.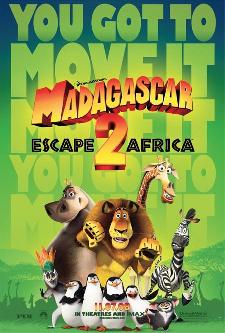 Director: Eric Darnell and Tom Mc Grath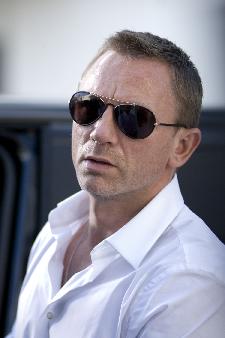 Once upon a time Joe Scot (Daniel Craig) was a big Hollywood star, but now his career is as good as over. His sexual shenanigans and booze and drug habits have spun out of control. Joe lives his directionless life in a bleak, negative space, despite his opulent Malibu mansion and the attentions of his sassy housekeeper (Eve), the only person who bothers to keep his life in some sort of order.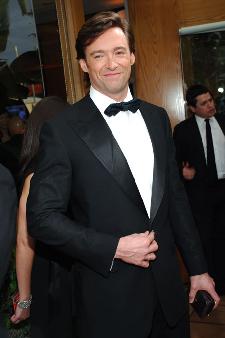 Want more of the World's Sexiest Man? Imagine this - after burning the dance floor with his sensational Oscar act, heart throb Hugh Jackman might now be 'bowling maidens over' – quite literally!!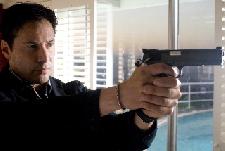 Cast: Keanu Reeves, Forest Whitaker, Hugh laurie, Chris Evans, Jay Mohr, John Corbett, Cedric the Entertainer, Amaury Nolasco, Terry Crews, Naomie Harris, Martha Higareda.
Single supermodel Naomi Campbell has never married because she is terrified it would fail and end in divorce. The catwalk queen has dated Robert De Niro and U2 rocker Adam Clayton, but never settled on a Mr Right. Campbell says, "I am afraid of the word marriage. I'm afraid of making the commitment and failing because I never want to be divorced. I don't want divorce to enter my whole reality."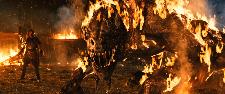 Worldwide Release: 23rd Janurary, 2009

Cast: James Caviezel (The Passion of the Christ), Ron Perlman
(Hellboy), John Hurt (V for Vendetta), Sophia Myles(Underworld) and Jack Huston.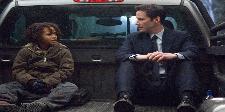 Mankind has long been fascinated by the possibility of life beyond Earth. Science fiction literature and films have served to not only entertain, but to address our questions, hopes and fears about extraterrestrial life. Such speculation has captivated our collective imagination and inspired the development of new technology to explore the farthest reaches of our universe and the very real possibility that we are not alone.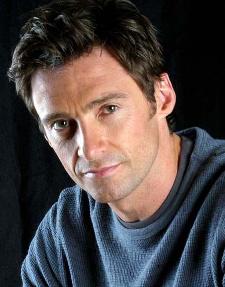 Hugh Jackman and his "X-Men Origins: Wolverine" co-stars want to hold the film's premiere in your town The star announced that the mutant film will be hosted at the town with the most votes on their website.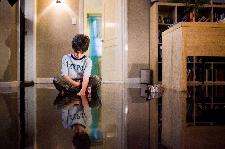 Fox Star Studios India Pvt Ltd. presents the most gripping thriller of 2008 - 'MIRRORS'.