Michael Douglas blames Saggy Ass for not doing Basic Instinct 2
By SAMPURN
Friday, August 27, 2010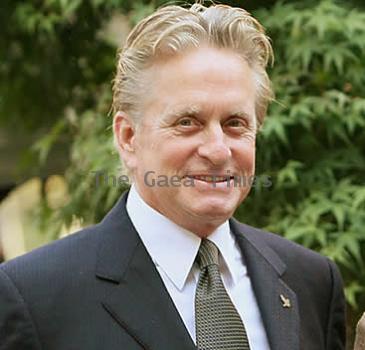 August 27, 2010 (Sampurn Wire): Actor Michael Douglas says his "saggy ass" stopped him from making another Basic Instinct movie.
The 65-year-old 'Wall Street: Money Never Sleeps ' star — who's married to actress Catherine Zeta Jones — says he stayed well away from the critically panned Basic Instinct 2 because he didn't feel confident back in the raunchy role.
"The first one was great and Sharon Stone was fantastic but who would want to see my saggy ass?" he said.
"I just didn't feel like doing another. The first one was a tough one to do and we pulled it off so god bless them but I didn't go near the sequel."
Michael recently insisted he'll never live up to the greatness of his father Kirk Douglas.
"I don't think of myself as a legend," he said last month. "My father is a legend. I'll never match him on that score.
I just love the fact that whatever I do I still get to share with him at the age of 93."
Douglas will next be seen in Oliver Stone's 'Wall Street: Money Never Sleeps' that releases in India on September 24th.
– Sampurn Wire