Kannada Actress Amulya in Serious Trouble After Smooch Photo Reveales
By Jayita, Gaea News Network
Thursday, June 10, 2010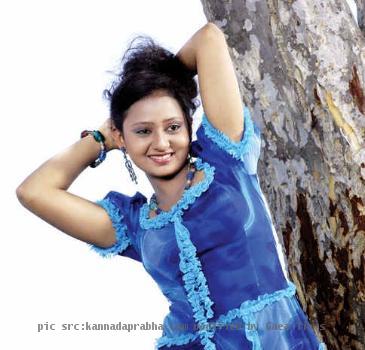 more images
TRIVANTRUM, INDIA (GaeaTimes.com) — Amulya, a popular actress of Kanada movies is now in deep trouble. An image that shows Amulya supposedly smooching ace director Ratnaja has made the Kannada film industry shocked.
While Amulya was asked about the photo she called it a fake one, coming out of the brain of some wicked person. She claimed herself innocent while describing the image as digitally morphed. She is also with the opinion that many people are envious of her success at such a young age and trying to put an end to her career.
On the other hand, Ratnaja too dismissed any possibility of the photo being real. He informed that somebody tried to blackmail him claiming to have that image two weeks ago. As he didn't pay any heed to the demands, the images have been released to the media.
Amulya, started her career as a child artist in the movie Parve in which Vishnuvardhan and Prema were the lead roles. Amulya doesn't have a filmy background, yet she became heroine of Kanada movies at the age of 14.
Being insisted by director S. Narayan, Amulya changed her real name, which was Maulya. In her childhood, Amulya dreamed of becoming a software engineer, which she still want to fulfill.