Ronnie James Dio Dies False Death
By Ritika Bhuwalka, Gaea News Network
Sunday, May 16, 2010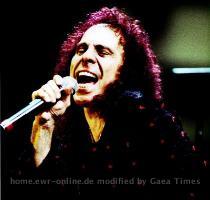 more images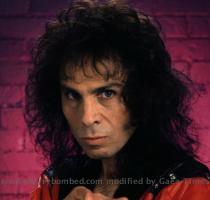 more images
HOUSTON, (GaeaTimes.com)- Last Saturday the internet had been abuzz with the news of the death of Ronnie James Dio. Fortunately this news was false else the world would have lost a great singer. The legendary heavy metal singer's wife and manager Wendy Dio has confirmed that her husband is still alive and kicking! He may be very sick and battling with stomach cancer since the end of last year but this does not mean that he has accepted defeat yet.
Wendy Dio is grateful to the fans of her husband who have shown so much love and concern for his health during the past month when the family has experienced extreme crisis. She has also promised to keep the world posted on Ronnie James Dio's latest health reports. It is hard to believe but it has been only a month that the singer had attended the Revolver Golden Gods Awards in Los Angeles. He was much better then and had also spoken to the media about his chemotherapy.
Ronnie James Dio seemed very happy with the treatment that he was receiving at the hospital in Houston. So his family is also hoping that the doctor comes up with some good news this time. With the singer being in extreme pain while doing even basic work like eating and with reports from his wife who says that he is not doing very well at present, there is definitely reason to worry.
Ronnie James Dio is a member of the 'Heaven and Hell' band and was scheduled to perform in different shows across various countries of Europe during the summer of this year. However the sudden deterioration in the singer's health forced the band to cancel its shows earlier this month.