Rihanna confesses she's in love with Matt Kemp
By ANI
Friday, April 30, 2010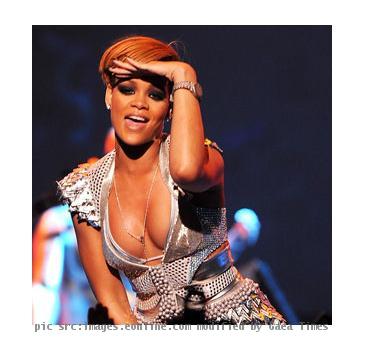 London, April 30 (ANI): Barbadian singer Rihanna has admitted being in love with boyfriend Matt Kemp.
Rihanna had earlier insisted that she and Kemp are just 'good friends,' reports The Mirror.
"I'm really happy right now. It's an amazing city. I love it. It would have been so cool if he was here. I was hoping he would be able to come to London but he's working," the Rude Boy hitmaker said during her Last Girl on Earth Tour performance in Bercy Arena in Paris.
"And I'm touring and shooting videos for my next single so it's going to be seven weeks before I see him again. It'll probably be when I get back to America that we can hook up properly," she added.
"We have to make do with Skype and phone, but I miss him. And this is the most romantic town. I can't wait to see him again," the 22-year-old singer said. (ANI)