Kate Hudson Breast Implants: New And Enhanced
By Naiwrita Sinha, Gaea News Network
Friday, April 16, 2010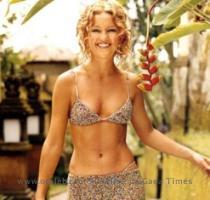 more images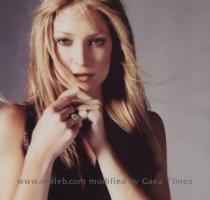 more images
LOS ANGELES (GaeaTimes.com)- Actress Kate Hudson seems to have gone that extra mile to make herself look good in the land of everlasting beauty. Or so it seems. She herself has not commented anything about it, but from the look of it, she seems to have gone under the knife. If pictures are to be believed, that is, if they are not airbrushed or photo-shopped, she seems to be sporting a whole new pair of breasts. The difference is very much noticeable, as is obvious from the amount of interest the Kate Hudson breast implants are generating. In fact, when she was seen in the bikini, it was hard to miss out.
She has not commented anything about the Kate Hudson breast implants, though. However, the news has somewhat struck the observers as odd, for Kate Hudson was never known to be insecure about her body. In fact, she has been heard commenting, publicly, about the small size of her breasts, making it pretty obvious that she is quite comfortable about them. She had also commented that her particular size allowed her to wear low cut dresses without having to worry about looking vulgar or being accused of showing way too much cleavage.
The difference made by the Kate Hudson breast implants is too great to be missed out altogether, but not that great that it would look tacky or vulgar. She has obviously not gone for a size too big, and there is nil chance of a spillage. In fact, she is looking just right, having gone for the right size that suits her image and her body type.