Hiten and Gauri blessed with twins
By SAMPURN
Thursday, November 12, 2009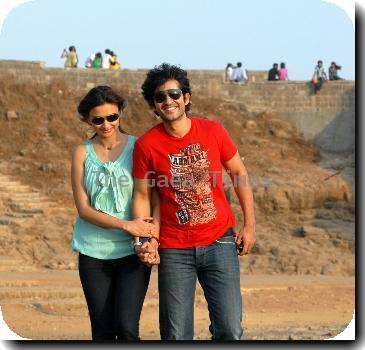 Hiten and Gauri's home is abuzz with happiness. The famous couple of Indian television has become a proud parent of twins on November 11. We called up Hiten to congratulate the dad and could hear his excitement too.
"Yes, I am a proud dad of two angels, one is boy and the other is girl. Gauri has delivered twins at Lilavati Hospital yesterday and all three of them are doing fine," stated Hiten excitedly.
The duos have decided on the names of their kids too. "Our girl will be called Katya, which means 'pure' and the boy will be known as Nevaan meaning 'little faith'," said a proud father.
Telly Café team wishes Hiten and Gauri for their twin happiness.
-Tejashree Bhopatkar/ Sampurn Media