Kaka to be felicitated with Life Time Achievement at IIFA 2009
By Bureau News, Gaea News Network
Friday, June 12, 2009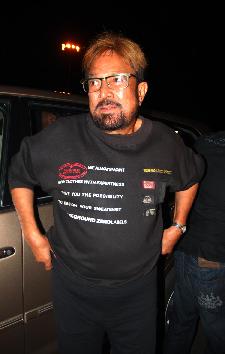 Bollywood superstar Rajesh Khanna will be honoured by the Life Time Achievement Award in Macau this year. Talking to a news channel kaka expressed, "It's an honor to get this award on the 10th anniversary of IIFA". He has reached the venue and eagerly waiting to receive the award.
Rajesh Khanna joined the film industry after winning an All India Talent Contest through a nation-wide selection procedure. He made his film debut in the 1966 with Aakhri Khat,but he got the recognition as popular protagonist after the success of Aurat, Khamoshi, and Aradhana. His prominent films are Sachcha Jhuta, Aradhana, Anand, Avtar, Aati patang and many more. He has worked in 132 films altogether.
In 2005 Rajesh Khanna was honoured with the same award for Filmfare.
- SAMPURN